Mirror, mirror on the wall – who is the fairest of them all?
Well given the range of mirrors and booths we have available – we'd be hard-pressed to pick a favourite.
And of course, it also depends what type of event you are throwing, the venue as well as your budget?
Our mirrors will help you take your next event to the next level. Whether you are planning a wedding, corporate event or putting together a party for someone special, your guests will be absolutely blown away by the fun and interaction they can have with our mirrors and booths.
So to makes things easier for you, we've pulled together the key features of our five most popular selfie mirrors and booths to help you make your selection.
Selfie Mirror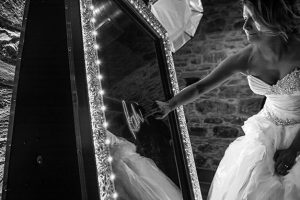 The original and for some still the best. The Selfie Mirror revolutionised events and entertainment when it launched.
As guests walk up to the mirror, colourful animations and a guiding voice invite them to engage in a fun, interactive "selfie" experience that produces a printed keepsake to remember the event.
With a sleek design and easy to use format, there is no end to the options available to your guests. The full-length mirror is deceptive, but once your guests step closer they will be presented with colourful animations as well as a voice inviting them to engage in the fun.
You can choose from a wide variety of features that will take the photo-taking experience to the next level.
Add in the vivid and vibrant animations displayed on the mirror as well as touchscreen photo-signing, your guests will be drawn to the mirror and won't want to leave. From the moment they see the colourful photo countdown, guests Getting guests to interact with each other is made even easier with the option to share their images on social media as well as the chance to include colourful and fully customizable emoji stamps on their chosen images.
For smaller venues or someone who wants a lot of fun, the new Boomabooth offers maximum impact while saving on space.
Utilising the latest technology the Boomabooth delivers everything you expect from a photo booth without taking up valuable space at your intimate venue. Developed with the latest digital technology, the new booth not only delivers exceptional quality photos but also gives your guests the chance to be bang on trend and create their own Boomerang videos.
Featuring a slick design absolutely jam-packed with digital innovations that will deliver everything you expect from a photo booth and so much more.
Boomabooth offers a chic, compact design that delivers hours of interactive fun without taking up valuable space.
With premium lighting, you are guaranteed picture perfect images as well as beautiful boomerangs that can be shared straight to social media.
Beaut by name and beautiful by design. The Beaut booth is a magical mirror that packed full of the latest technology and software to deliver jaw-droppingly beautiful images.
When your guests look at the Beaut Booth mirror they will get a crystal-clear reflection as good as a professional photographer.
Small in size, the Beaut Booth offers fun-filled, touch-based games with the added extra of beautiful graphic animations.
Each guest will be guided through the fun process with clever graphics, which will allow them to take the highest quality selfies as well as sign and stamp them.
But for the selfie generation, the best part is the beauty filter feature, which will automatically process and enhance their selfies before they are printed or shared online.
Guests will look their flawless best and with the option to retake images, guests won't leave the booth until they are happy with the image taken.
Retro Booth
Bringing together the best features of all our photo booths in a novel design, the Retro Mirror Booth is a fantastic addition to your event.
Don't let the old-school design fool you though – the Retro Mirror Booth is packed with the latest technology. From the vibrant graphics to the voice guidance to help your guests get the most out of their selfie experience, the Retro Mirror Booth packs a punch.   
Social media posting is possible as well as the chance to record, customise and share videos straight from the mirror.
Guests will delight in the ability to sign their selfies, draw on them and even add emojis. And with the option to play 6 interactive games, the retro vibe gets even stronger. From 'Tic-Tac-Toe', '3 Shells 1 Pea', 'Pong', 'Slot Machine', 'Screaming Contest' & 'Wheel of Fortune', the Retro Mirror Booth delivers much more than pictures.
Doodle Booth
Get creative and unleash your inner artist with the Doodle Booth. The unique product allows you to create virtual graffiti on a digital wall.
Using an infrared spray can, guests can let their imagination run wild as they create a virtual image on a Digital Graffiti Wall.
Once your inner Picassohas has finished the completed digital image can be printed and/or shared via email. What's more images can be shared immediately to social media networks.
The doodle booth experience is further enhanced with virtual
stencils, stamps, drawing effects, and even a realistic dripping sound effect. And an unlimited number of guests can draw at the same time, making this a highly interactive and engaging experience.