You've planned it all to perfection, and we all hope that your big day goes off smoothly. However, you can never be too sure.
So just in case, we've put together a list of items the bride, or indeed your bridesmaids, should pack to ensure your perfect day goes off without a hitch.
Protect the dress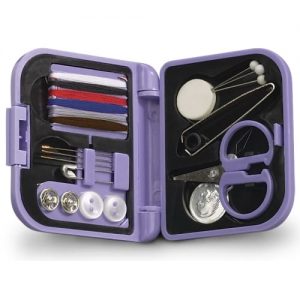 At all costs, you want to keep your dress looking good. And a sewing kit will help solve the loose thread that needs trimming, help you stop a button falling off or even just help a guest in need of a needle and thread.
Safety Pins are also incredibly useful as an emergency replacement for buttons, broken zips and all manner of last minute clothing dramas.
Think about packing some white chalk in your emergency kit – because if you do drop something on your wedding dress it can act as a temporary fix. At least long enough to get you through the photos.
Make your look last longer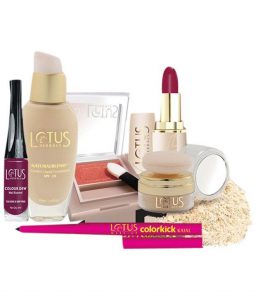 You start the day looking gorgeous, and you want that look to last through the ceremony, photos and beyond. Of course you don't need the whole makeup counter with you but make sure that there's mascara, eyeliner, powder and lipstick close by for top-ups to make sure you are always photo ready.
Eye drops could be a lifesaver for tired eyes, especially over the course of a long day. Think about packing some especially if you or any of your guests wear contact lenses.
Hairpins and bobbles are always worth keeping on hand. With all the dancing and drama your hair may become dislodged and your up-do becomes dishevelled.
The highs and lows of the day could make you a little more sweaty than normal. Deodorant and perfume will give you an instant refresher and leave you ready to dance the night away.
You never know…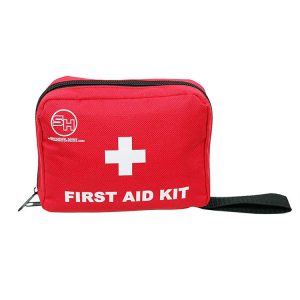 Expect the unexpected. And while we hope there won't be any emergencies, a cut or graze or even a blister from too tight a shoe can be easily assuaged with a plaster or two in your mini first aid kit. Included in your kit should of course be paracetamol and antihistamines to fight of a headache or keep away any allergies if your day is outdoors during the summer.
Nature of course can call and us ladies have no way of stopping her, so make sure that you and your female guests are covered with a supply of tampons and sanitary products.
Odds and sods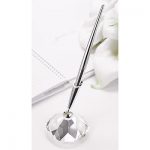 Just because they are incredibly useful and can pretty much solve most spills and stains, ensure you have some baby wipes packed.
Another useful item that is often forgotten until the candles need lit is a lighter, have one available to light the candles on the cake or sparklers for your evening do.
They are never there when you need them, pack pens for your guest book and just in case your guests want to leave messages for the bride and groom.
And finally….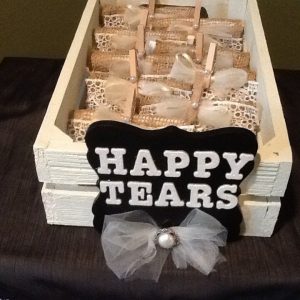 Tears of joy are sure to flow on this special of days, so pack some tissues – so you and your guests can dab away those happy tears.
Now you've got the essentials sorted it's time to sort the entertainment. With over 20 years experience we are Northern Ireland's leading wedding entertainment company. Contact us for availability today.