Wedding season here in Northern Ireland is changing and making your day or night unique can be tricky, but we have the top wedding entertainment trends to keep you right!
Of course the day is about you two as a couple, but you've also invited your nearest and dearest and you want to make it special for them.
Whether or not you've decided on a small intimate day or you want to push the boat out with hundreds of guests, you still have the small matter of making sure they enjoy their day.
And one of the biggest choices you need to make is how you will entertain your guests.
Worry no more. Because we have put together some of the best ideas for wedding entertainment to ensure that you take your day from being a great event to being one that all your guests talk about as utterly unforgettable.

Entertain them early.
Traditional or modern, music always plays a big part in the day. Why not turn the classical quartet or church organist into something a bit more current. Putting a twist with instrumental versions of your favourite songs played on these traditional instruments could start the day off beautifully.
Dinner is served
Rather than opt for the usual 3-course meal, tap into the growing trend for more relaxed dining. Your favourite food truck or fish and chip van could make for a really quirky alternative to a sit down dinner and will get your guests mixing and mingling.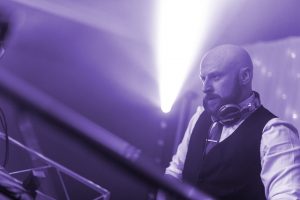 Dance like you mean it
If you and your other half are known to have two left feet, why not put in the practice now and delight your guests with a first dance performance. There is nothing better than breaking out of a slow dance and watching the shocked faces of guests as they see you bust some moves on the dance floor.
Let the fun begin
And now that you've shown your guests how its done, you want to keep them dancing. The difference between a good DJ and a great one is how they react and read the mood of the room. A great DJ will ride the wave of emotions and keep producing tune after tune that nobody can resist dancing to. If you want your night to unforgettable make sure to invest in a DJ with a reputation for keeping the party going.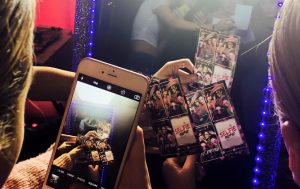 Engaging entertainment
Guests these days want more from their experiences. They want to be surprised and to experience something new.
The Mirror Photo Booth delivers all of that and is one of the coolest entertainment options for weddings. Not only does it bring your guests together in a fun and interactive way, it also leaves them with a photo keepsake from the night that they can take home with them.
And if your venue won't accommodate a full size selfie mirror then there's the New Boomabooth. This smaller mirror is suitable for smaller venues but still gives you and your guests' hours of interactive fun.
Something for the kids
Your young guests, if you've invited them, might find the day quite long and a little bit boring. Getting a kids' entertainer, a face painter or even simply a bouncy castle could make all the difference – leaving mum and dad free to have a great day with the adults.
Outside, inside
We all know how temperamental the Northern Ireland weather can be. So make sure you choose entertainment that works well both inside and out!
We are the leading wedding DJ and Selfie Mirror suppliers in Northern. Contact our team for availability today.